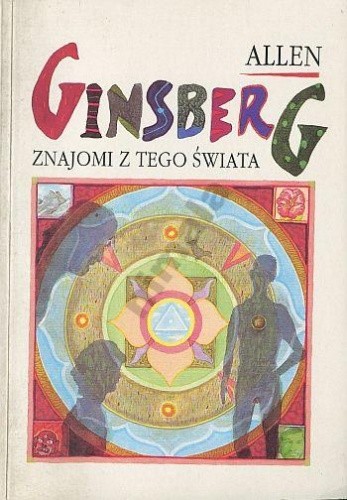 We've been noticing for some time now an Allen in Poland blog, a rich source of information, the bulk of it (naturally!) in Polish. [2015 update Allen in Poland blog has regrettably been removed] - Andrzej Pietrasz, an independent scholar, appears to be the brains behind the thing, and we're pleased to announce one fruit of his labors - Allen Ginsberg w Polsce (Allen Ginsberg in Poland), a documentary volume that falls into two parts - the first, a comprehensive study of Allen's role in the Beat Generation, in the counter-culture (kontrkultura) and in the wider context of American Literature (there are also sections on Allen's continuing activist role - "Allen Ginsberg jako poeta i działacz społeczny w latach 1970-1997" ("Allen Ginsberg as a Poet and Social Activist in the years 1970-1997") and Allen's Buddhism and Jewishness - ""Jestem żydem bo jestem buddystą" – buddyjskie i żydowskie wątki w życiu i poezji Allena Ginsberg" ( ""I am a Jew because I am a Buddhist" - Buddhist and Jewish topics in the life and poetry of Allen Ginsberg"); the second, drawing extensively on material collected for, and published on, the blog (a fascinating compendium of interviews, descriptions, annotations, ranging from a one-page portrait of "The Beatnik" taken from Miron Bialoszewki's notebook diary to the internal memos of the secret police, who's agents shadowed Ginsberg throughout his stays in the country).
Ginsberg made three visits to the country - in 1965, in 1986, and again in 1993. The first, clearly the most extraordinary, on his return from Russia, (crossing the border of the Polish People's Republic from the territory of what is now the Ukraine). As Pietrasz writes: "The trip was punctuated by several spectacular encounters in Warsaw and Krakow. In the capital he met the late Jaroslaw Markiewicz, a visionary poet, as well as Miron Bialoszewki and Artur Sandauer." ( "
Ten pobyt zapisał się kilkoma spektakularnymi wydarzeniami — w Warszawie i Krakowie. W stolicy spotkał się
m.in
. z — nieżyjącym już niestety — wybitnym polskim poetą Jarosławem Markiewiczem, a także z Mironem Białoszewskim i Arturem Sandauerem"
[he also composed his poem, "Cafe in Warsaw"
("O Polish specters, what 've you suffered since Chopin wept into his romantic piano"), included, subsequently, in the volume
Planet News
] - "
He spent his time in Krakow in the company of the Polish artists,
Krzystof Niemczy
k
,
Zbigniew Warpechowski
and
Jacek Gulla
, even winning the contest for the longest beard in the "Helikon" jazz club"! (
"W Krakowie zaś bawił w towarzystwie znanych polskich artystów — Krzysztofa Niemczyka, Zbigniewa Warpechowskiego i Jacka Gulli. W klubie "Helikon" wygrał nawet konkurs na najdłuższą brodę.) -
He is mostly (however) remembered as an impossible eccentric, a weirdo from another
planet, chiefly because he wore denim overalls, an item of clothing unheard of in Poland at the time.." (
Zresztą zapamiętany został wówczas jako dziwak nie z tej ziemi, gdyż nosił dżinsowe ogrodniczki, co w ówczesnej polskiej rzeczywistości było niecodzienne…")
[ Grzegorg Musial 1984 edition of -Skowyt i Inne Wiersze (Howl and Other Poems)]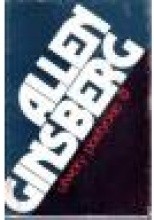 His return in 1986 came with an invitation from Akademia Ruchu (The Movement Academy) to give a couple of readings in Warsaw (he also came to press actively for the release of
Tomasz Mirkowicz
, a talented young translator who had been arrested and jailed). By this time the cultural climate had changed considerably (as it would again in '93)
and in 1993, the crowning achievement of Piotr Sommer, Andrzj Szuba, Julia Hartwig and Artur Miedzyrzecki Znajomi Z Tego Swiata ("Friends From This World - Collected Poems 1947-1985 )
and now,
just published (translated by
Krzysztof Majer
) Allen's
Letters.
(Czarne have also previously published an edition of the Kerouac-Ginsberg Letters)
Jacjk Hutchens - Translating the Queer Voice - Problems with Polish translations of Ginsberg's "America" and "Message"" appeared in the 2007 in the Journal of Popular Culture. See also this visual declaration of some of the issues by
Estera Ostojska
A brief selection of Ginsberg-in-Polish may be found here