Another Summer 1976 Naropa poetry reading (following on from here and here). This one took place at the very end of Summer (September 13, to be precise) and was a benefit for the then still-to-be-fully-established Institute - "A reading and musical performance by Allen Ginsberg, Peter Rowan, Michael Brownstein, Philip Whalen, Peter Orlovsky and Anne Waldman"
The tape begins, approximately six seconds in, with mantric chanting (Allen's harmonium, and flute and mandolin evident in the background) for the first five minutes, setting the stage - AG: "Jeremy here? Jeremy? Is there anything that should be said as we begin? because it's now ten-past eleven" and (off-mike) - "Can we be heard clearly?". Jeremy Hayward (on behalf of Naropa) then explains the context - "What today is about, in addition to presenting a lot of the things that are going on at Naropa, is about raising $13,000"
At approximately eight-minutes-and-fifty-five seconds in, Allen begins - AG: "
What we will do now, with Lloyd Williams and Peter Rowan, first I'm going to sing one or two dharma blues, then Peter Rowan, who's a famous pop star, of Rowan Brothers, will – who's also a disciple of (Buddhism) and a half-decade old meditator - will chant/sing his own mode, some often improvised, then Anne Waldman and Michael Brownstein will be reading, and I'll try and end by being William Burroughs' ventriloquist and read his section of' Naked Lunch called "The Talking Asshole". We have till twelve-thirty.
Allen begins with "(a) song, a love song to Bob Dylan, "who believes in God (sic)" - "Lay Down Yr Mountain" This is followed by "Father Death Blues" (with Lloyd Williams on saxophone) - "I've been practicing a blues I played last week, with Lloyd. "Father Death Blues". I played it last week with Karl Berger [on piano]."
[Peter Rowan]
Peter Rowan's set begins approximately twenty-two minutes in with a lively instrumental, followed by a song ("When the Iron Bird Flies..") - in hommage and praise to the Navajo ("the dharma will come to the land of the Red Man" - "We've heard him with our eyes/We've seen him with our ears") - which concludes with a virtuoso performance of wordless chanting.
Allen takes over at approximately thirty-nine-and-a-half minutes in (with an improvised announcement) - AG: "Thank you Peter Rowan. We'll probably have more of Peter Rowan later on. First of all a short announcement - There's an orange car blocking up the parking-lot - "
If the orange Suburu belongs to you, get out of here and run down there
with all you got/
Because, unless you remove your orange Suburu out of the parking lot,
able to drive, nobody will not" - "Ashley (sic) with straw hat will now make a financial announcement" [A's pitch involves a fund-raising visual arts initiative] - "The poets reading will be Michael Brownstein, Philip Whalen, Anne Waldman, and Peter Orlovsky perhaps, with his banjo, if he gets back in time.
Can Michael &
Philip Whalen, sensei, came on the stage. Anne is here. Michael, you're next – are you prepared with your texts?
Michael Brownstein
comes in approximately forty-three minutes in and reads, for approximately ten minutes, "one story and two poems"
[Michael Brownstein]
Allen continues the banter - "
Remember the purpose of this assembly is to experience the aesthetic pleasure of high art mixed with the flow of brilliant money" - informs the audience that, so far, they've raised (so far) "slightly over eleven hundred dollars"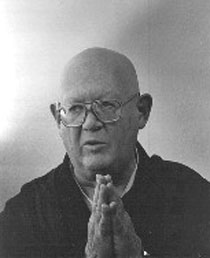 [Philip Whalen]
"The next reader will be Sensei Philip Whalen, (a) great sitter
from the San Francisco Soto Zen Center, and Professor of Poetics at (the) Jack Kerouac School of Disembodied Poetics at Naropa Institute" - Whalen comes in, (at about fifty-three-and-three-quarter minutes in), with the witty suggestion -
"
Maybe we should celebrate about 140 minutes of complete silence, something like that - maybe that'd be a good idea?"), then proceeds to read
"Imaginary Splendors",
"Public Opinions",
"Monument Rescue Dim",
"The Turn",
"I Told Myself Bobbie Spontaneously",
"Rejoice!" and
"October First".
[Peter Orlovsky]
AG: "The next poet-musician will be Peter Orlovsky, professor of bucolic poetics at Naropa Institute" - Peter declares, "I made nineteen pints of raspberry jam before I came here", segue-ing into a version of "Feeding Them Raspberries To Grow".
[Anne Waldman]
AG: "The next poet is the co-director [of the Naropa Institute] la belle Anne Waldman. [Anne, beginning at approximately 68 minutes in, reads "from a continuing work in Spanish"]
Allen concludes the proceedings - "
The poets will end at twelve-thirty, which is in just ten minutes. As the ventriloquial dummy for Doctor Mabuse, William S. Burroughs, I'm here representing him with a text, which he originally sent me as a sample of his prose in 1956, a routine of Doctor Benway's. [the "Talking Asshole" section from Naked Lunch] (
And while you're listening to this, I want you to consider where you can get more money up out of your pocket, or out of your family [to help benefit Naropa])